You've come to the right site if you're seeking the best parrot toys on the internet this year. You may be confident that there is enough to see to keep your feathery companion content with the selection that is researched here. From toys, swings, and ladders, you will find everything in these wonderful and unique shops. 
For your bird to live in an environment that is engaging, bird toys are necessary. After all, buying your friend the best parrot cage alone is insufficient. You can improve your parrot's quality of life in a number of ways, such as making sure they spend enough time outside of their cage and promoting foraging. Intelligent birds actually thrive when given engaging toys. 
The most crucial thing is to keep your feathered companions' cage full of diversity and to constantly switch out the toys, regardless of whether you construct your own parrot toys or buy them from the internet. Since I am a small business owner, I decided to choose the smallest, bird toy shops, which will have something special to offer. 
If you have little parrots then your first stop should be Little Dino's bird toys. A very cute Etsy shop with lots of toys for small birds.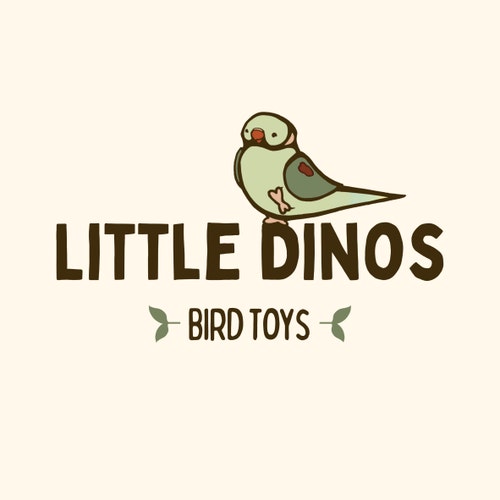 If your bird likes smaller toys and needs something colorful then Lil Monsters bird toys might be one of the shops you should check out. Very beautiful toys with great colors. 
Looking for shreddable toys in a variety of sizes the Birdhouse Bird Toys is a great place to check out. Lots of shreddable trays and colorful bird toys. Lisa Norris specializes in making shreddable toys look adorable. She also carries pine wood and balsa wood in a variety of sizes. 
Parrot toys with a unique vibe, shop for a cause store, and promotes natural parrot behavior with its colorful design. Pds parrot shop handcrafts parrot toys for all-size parrots with different textures, natural items, colorful leather and wood, and more. 
For unique ladders which are durable, you need to check out Centurion Ladders. Ms. Cindy makes these amazing ladders in a variety of sizes with durable and safe materials. You can't go wrong with handmade ladders for any size bird. 
https://birdiebritches.company.site/
A subscription is a great way to receive monthly toys and try out new things. Squawk Box has a great subscription plan for all types of birds, with special treats each month. So much fun when birds get their own mail, and box, to play with. 
If you need everything, nothing is better than My Safe Bird Store.  Colorful toys with lots of things to chew, different textures, and fun designs from different venders all in one place. How cool is that. 
Looking for something different and unique? Try TNT bird toys. A wonderful array of toys from different shapes and textures to surprise any bird with a new toys.
More Articles on Bird Supplies
Why are bird toys so expensive?
Safety Concerns: Hanging Parrot Toys 
Author: Monika Sangar
Co-founder of Prego Dalliance Sanctuary, Artisan of PDS Parrot Shop
PDS Blog presented by PDS Parrot Shop
Monika Sangar, the co-founder of Prego Dalliance Sanctuary, a 501c3 non-profit organization, uses these blogs to share her hands-on experience with parrots.
She is a designer and artisan at PDS Parrot Shop, and her craft can be viewed below. (click on logo)
www.pdsparrotshop.com

PDS is a registered 501(c)3 nonprofit organization (tax id #46-2470926) PDS parrot shop makes parrot toys to help fund our sanctuary, Prego Dalliance sanctuary, 501c3, non-profit.  www.pdsnonprofit.org